Our DVD Photo Video Montages are unique. We love what we do and enjoy creating, offering and delivering to you a personalized photo video montage service. Every one of our projects are approached with detail and care.
The samples below show off some of our various projects. They are here to give you a general idea of what can be done with your photos. If you prefer to view at a higher quality pleaseClick Here! You will be directed to a site called Photodex and in order to be able to view my sample videos you will need to download their plug-in which is 100% safe for your computer and necessary in order to view the videos.
Please keep in mind that the samples below have been compressed for the web. The quality is much better on an actual DVD and on this Sample Page; the images are sharp and clear, and the music sounds the same as it does when you play a DVD.
All our Photo Video Montages come with 2 DVD's that are personalized for each client, with a photo collage on the back of the DVD cover and a portrait photo on the front.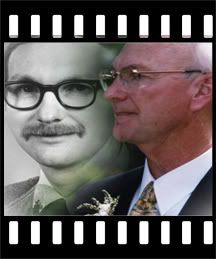 A Retirement Video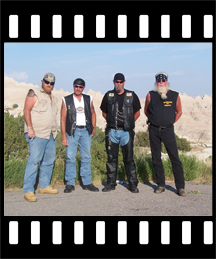 A Vacation Video to Sturgis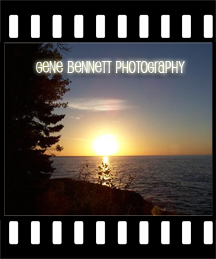 Gene Bennett Photography
For further information, please do not hesitate to contact us
The average turnaround for a photo video Montage is 1 to 2 weeks depending on number of photos. However, we do rush orders, please contact us for orders of less than 24 hours or between 24 to 72 hours.